German Brand Award
GROUP7 receives distinction
GROUP7 is proud to have received the German Brand Award, a prestigious distinction...
Logistic 4.0 at GROUP7
3D printing in logistics
For GROUP7 "Logistic 4.0" represents the networking and integration of logistical processes along the supply chain.
Contact us!
We are at your disposal anytime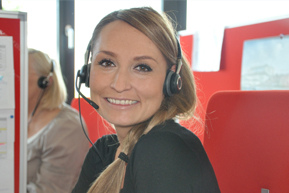 GROUP7 contact details and branch addresses can be found on the following pages. Please choose your contact person.